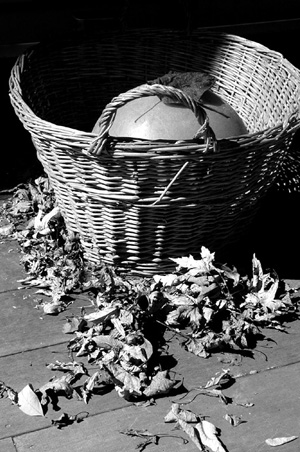 raking leaves —
all the apologies
I've never made
Admittedly, the image and haiku have nothing to do with one another. ¡qué lastima!
I've always viewed raking leaves as an acquiescence of sorts—acknowledging that Fall is over and that Winter is inevitable. The harshness of the December wind brings with it an urgency to complete the chore. The task is physically intense, forcing the mind to wander.
The original version of this haiku was somewhat more sinister:
raking leaves —
all the apologies
I'll never make
Once back inside, my perspective softened. Soon I'll view the snow as beautiful and quaint—in a New England sort of way—until I have to break out the shovel...